COMMERCIAL DRIVING LESSONS
Class 3 Driving Lessons in Edmonton
Welcome to Advance Car & Truck Driving School in Edmonton NW! We are thrilled to offer comprehensive Class 3 driving lessons to help you become a skilled and confident professional driver. Whether you are starting from scratch or looking to upgrade your driving skills, our experienced instructors are here to guide you every step of the way.
Class 3 driving license is an essential requirement for individuals who wish to operate commercial vehicles such as trucks, tow trucks, and delivery vehicles. With our tailored training programs, we ensure that you receive the highest quality instruction to prepare you for the Class 3 road test.
At Advance Car & Truck Driving School, we understand that each student has unique learning needs. That's why our driving lessons are designed to be highly adaptable and personalized, catering to your individual strengths and areas for improvement. Our instructors are patient, professional, and committed to creating a safe and supportive environment for your learning journey.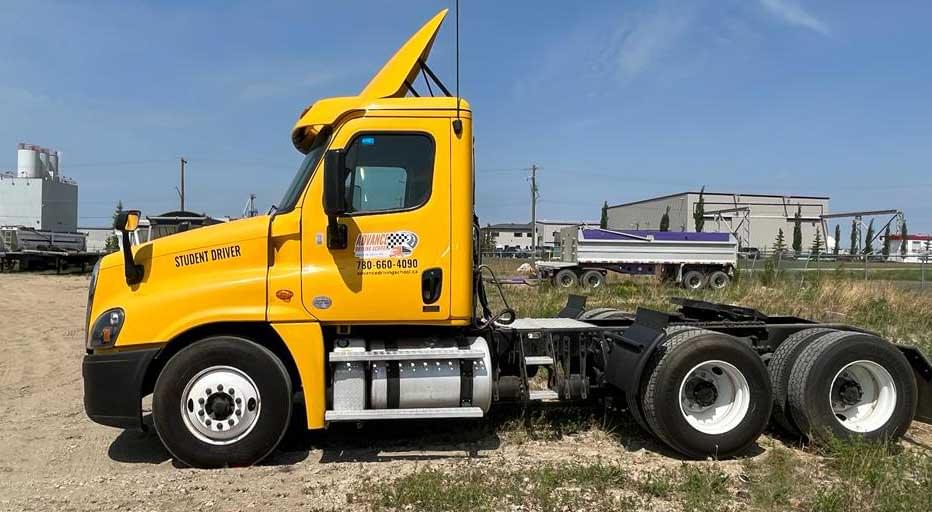 Class 3 Driving Lesson Packages
What will you learn during Class 3 driving lessons
During the Class 3 driving lessons, you will learn a variety of essential skills and techniques necessary to become a competent commercial driver. Our curriculum covers a wide range of topics, including:
Vehicle Familiarization: Get acquainted with the specific features and controls of Class 3 vehicles, ensuring you are comfortable and confident behind the wheel.
Pre-Trip Inspection: Learn how to conduct a thorough pre-trip inspection, identifying any potential mechanical issues and ensuring the vehicle is safe to operate.
Basic Vehicle Maneuvers: Master the fundamental techniques of steering, braking, accelerating, and shifting gears, enabling you to handle the vehicle smoothly and safely.
Defensive Driving: Develop crucial defensive driving skills, including hazard perception, maintaining safe following distances, and anticipating potential risks on the road.
City and Highway Driving: Gain experience navigating through urban areas, busy intersections, and highway systems, while practicing lane changes, merging, and proper signaling.
Parking and Backing: Learn various parking techniques, such as parallel parking and perpendicular parking, as well as backing up and maneuvering in tight spaces.
Special Situations: Prepare for challenging situations, such as driving in adverse weather conditions, handling emergency stops, and understanding the rules regarding special loads.
To enhance your learning experience, we utilize a combination of theoretical classroom instruction, interactive discussions, and hands-on driving practice. Our aim is to foster a bursty and engaging learning environment that keeps you motivated and excited to learn.
At the end of the Class 3 driving lessons, we will help you schedule your Class 3 road test, ensuring you are fully prepared to demonstrate your driving skills and knowledge to the licensing authorities.
If you're ready to take the first step toward your Class 3 driving license, look no further than Advance Driving School. Register today to enroll in our Class 3 driving lessons and embark on your journey towards becoming a skilled and confident commercial driver.